Method to check unfollowers on Instagram
Method 1:- Use Website To Check Who Unfollowed You On Instagram.
Crowdfire Website.
There were and still are couple of sites which can be utilized to deal with your Instagram Account. Nonetheless, as of late because of changes in Instagram API a few sites have handicapped their administration. Unfollowgram and Insta.friendorfollow.com to name a few them.
The service which I am going to tell you is still active and works accurately. I have tested it and did the job perfectly. Have a look at the website used and the procedure to use it.
Visit Crowdfire website to check who Unfollowed you on Instagram.
Click on Login With Instagram.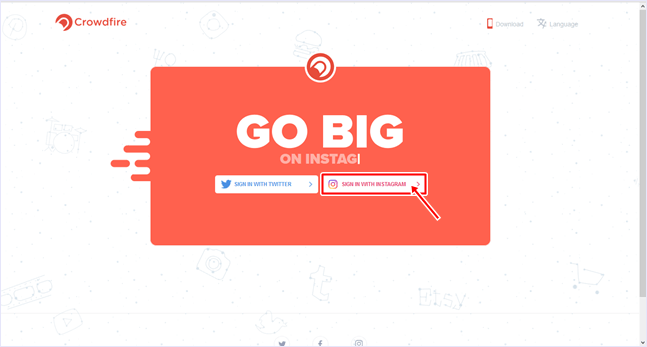 3. Sign Up With Your Instagram Username and Password
4. Give Access To Crowfire by Clicking on Authorize Button
5. After logging in you can select Non-Followers to see a list of people whom you are following but they are not following you back.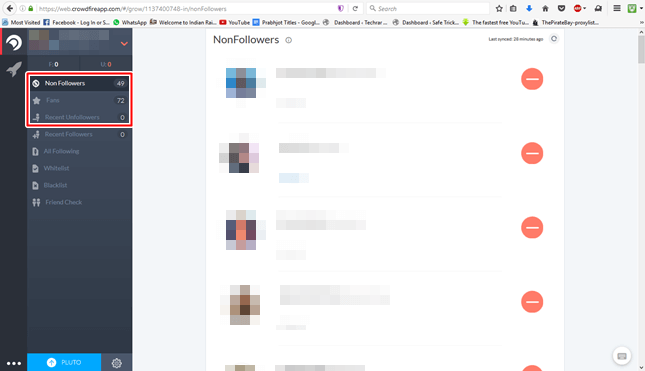 6. Fans tab will show a list of people who are following you but you are not following them back.
7. The Recent Unfollowers tab will show a list of people who unfollowed you recently.
Method 2:- Use App To Check Who Unfollowed You On Instagram
As most of the users prefer using Mobile devices rather than a computer for social media, hence I assume that this method will be vastly used. Following are the steps to check who unfollowed you on Instagram using apps.
Crowdfire App
The user needs to download and install App CrowdFire on your smartphone.
Download Crowdfire app for android by clicking on download button below.
Download Crowdfire app for iOS by clicking on download button below.
Open the app and select Connect with Instagram.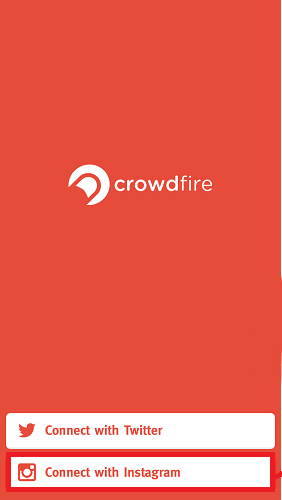 5. Enter your Username, Password and Click Login.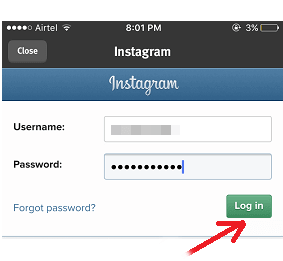 6. Authorize the app if prompted.
7. Tap on three horizontal lines at top left corner.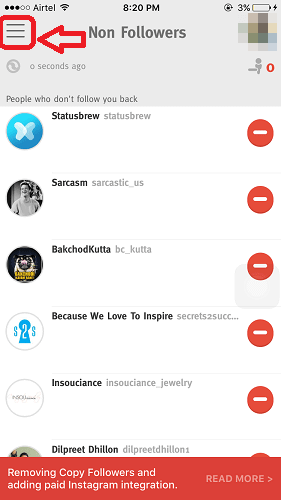 8. Now tap on the desired tab to see the desired list.
That's it. Now you guys can easily track your followers.
If you have any suggestions or queries, feel free to leave a comment below 🙂