All that freeware that we really are scary about, Gamejolt is the server to them. Freeware often takes as a negative term as they are mostly led by the click baits. Not to worry, though. Not all the freeware is that bad. Indeed, when you don't want spare extra bucks and still want to enjoy the service, freeware serves well. Freeware is not always meant to steal your data or hijack your device. Freeware is actually good too if used in a legit manner. So, indeed you want to create your own freeware, maybe just for a prank or a fun sake, Gamejolt is for you.
What is Gamejolt?
Game Jolt (GJ) is simply a hosting service. The service is extended especially for freeware and commercial video games in the browser and a downloadable client with social functions. The initial Gamejolt site was launched on January 1, 2004. It was founded by David & "CROS"DeCarmine.
Gamejolt Fnaf World
 Gamejolt fnaf world latest version has been fixed.
 Sound glitches have been rightly modified and fixed.
 The game is more optimized with improved movement speed in the overworld.
 Moreover, the sounds are amazing. Not too loud.
 Lowered Party Favors' attack power.
 Lowered Alarm's power.
 If a battle ends and there are any Alarm orbs left on the screen, they will disappear.
 The game runs faster.
 The screws of the Unscrew and Unscrew 2 attack goes really farther.
How To Play a Game on Gamejolt
The File you downloaded will be in Zip format
Let us hear it all from the ones who really did it practically. Jeroen Broks who installed the games and played them on Gamejolt, says – "The file you downloaded is a .zip file. When you double-click this file in your file list, WinZip should automatically open showing you all its contents. Then you just have to extract all the files to any folder you like. There should be a file among them suffixed with .exe, that is the file you need to run the game."
You will get an extracted file either in .exe format or in the icon that is ready to run Jeroen adds, "If you do not see the .exe suffix (as Windows often hides those) it's very likely the file has an icon pretty recognizable as the file to run. That is all the help we can give over the internet, if you need more help, seek out a (real-life) friend to handle this for you who knows a thing or two about computers. In my experience, it's much easier to help people face-2-face than over a forum."
The solution is easy for Windows, otherwise, you will have to go for alternatives
Cyber Killer, an another player of the Gamejolt suggests that, "That's a windows game, you need to uncompress it (most OSes have tools to uncompress zip files, usually you just open the file and drag anything that's inside to some other directory), then you need to run the file TMNT_SS.exe that's among those extracted files (it'll run only on windows, if you don't use windows then you might try using some form of emulation like Wine, which might work)."
Gamejolt Fnaf Android
The basic and prior requirement for playing Gamejolt fnaf on Android device is that you need to have an Android with version 4.0 and above. The device should have a screen not too small. Good graphics of cells is a must. You should have a space of at least 2 GB free on your cell phone.
Here I Have Mentioned Few Android Gamejolt Fnaf Games-
The Joy Of Creation Reborn Recreation
The players and users of the game has reviewed the gameplay by saying, "The game is a good recreation of the game I would like this one or more quality but it is very difficult to make the original game in Android since you would have to have a very good cell phone in the graphics part, there are two versions of Freddy: 200Mb the APK Freddy and Bonnie: 500mb APK, it's good but I recommend having 1gb of space on the cell phone."
Five Nights At Candy's 2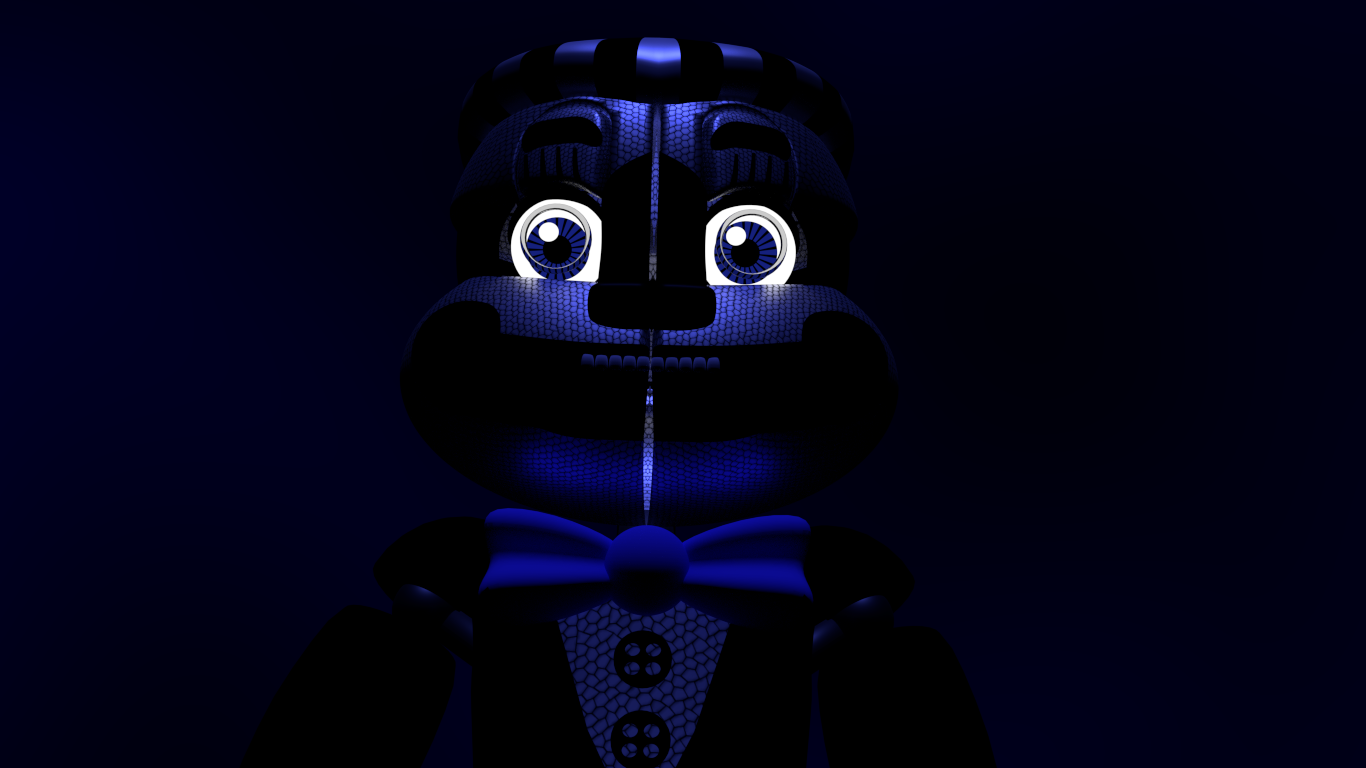 Five Nights At Candy's 2, most probably the sequel by name. Users say, "The game is like fnaf 2 from Android the requirements are not very different, the controls for the camera touch down and pair to close it giving it up since it has no instructions and weighs little."
Final Nights 3
Final Nights 3 is the game that you can play on your android phone only if you have good RAM.
The users have commented that "The game works well depends on your cell phone you can run the game better, when you start to get out of bed you have to press the down arrow, depending on your cell can slow you down."
Jolly
Jolly is yet another android Gamejolt game. Users have reviewed the game by saying, "The game works perfectly I did not find any problem, also for the reason that the .juego in Android is official so there should be no problems, it is as fnaf perfectly and as Fnac 2 for Android."
Jolly 2
Not to mention separately, Jolly 2 is the sequel of the game Jolly. And here's what its users got to share, "The game is very good, I am surprised that the game weighs less than the first being the first weighing 75 Mb but in the second it weighs 65 although it can also be because the map is not as big as the first."
The Best Indie Games on Gamejolt
Let us view the best games on the gamejolt from developer's point of view. Here we have collected some insights from the developer's page.
Sort the Court
Sort the court is one of the popular games on the gamejolt. The game graphics are not technical, but it does not fail to engage. The same jolt of the sort the court started out on some other platform – itch.io.Later on the game was also uploaded on the Gamejolt.
Learn What Developers of Sort the Court Game Have to Say
"Sort the Court was originally built in 72 hours for the Ludum Dare game jam, but over the last
year, we've released numerous updates, expanding it into a fully-fledged game. Sort the Court has come such a long way, and we're so glad to have been able to share it with so many awesome people. Thank you for playing, and for your comments, videos, and kind messages – it means a lot to us that our cute little jam game has managed to grow and reach so far."
Features of Sort the Game for Version 2.2.0
1. You can now play as a Queen!
When starting a new game, you can choose to play as a King or Queen. This doesn't change anything other than your appearance, voice, and what words characters will use when referring to you.
2. Great sound effect experience
3. highlight graphics of UI elements is amazing.
4. The Wizard won't offer to help with certain quests if he was banished.
5. Fixed other small bugs and typos.
A flash port of the mobile game, Werewolf Tycoon.
Developers say Werewolf Tycoon was developed to satisfy the hunger. Maybe in the weirdest manner. Developers take over the game is-  "Become the Big Bad Wolf of Werewolf Park in this werewolf stealth simulation game. Eat as many people as you can, but pace yourself, try not to be seen, and do not let witnesses escape! After all, things could get tricky if too many people become aware of your existence! Happy munching! Lost Constellation is a Night In The Woods ghost story. Travel into the frozen woods in a folktale from the world of Night In The Woods."
It was made by Alec Holowka, Scott Benson, and Bethany Hockenberry in the last weeks of 2014.
The Alec's mark on the game is, "This is a supplemental game, which is to say it's not a demo or a preview of Night In The Woods. In some ways, Lost Constellation is a lot like NITW, but in a lot of ways, it's not. It's a tangent, a side-story, a way for us to explore a bit in a more off-the-cuff manner."
Gamejolt Reviews
GAmejolt is a fantastic platform
Thomas Burt reviewed the gamejolt sincerely with the words, "One of the better survey companies out there. You get rewards far quicker than most, only requiring a few surveys for £5. However, there are also a few minor things that could be fixed, such as:
-No Paypal withdrawal
-Rarely get mobile surveys
-Referral program would be nice"
A Brief and in-Depth Review of Gamejolt
Jeroen P Broks reviewed the Gamejolt in depth. He says, "This is a suggestion that will require a dedicated staff, so it should only be implemented if we got people truly willing to take on the job, and in my experience, we must also make clear to game developers that getting your game reviewed can, therefore, take a lot of time. It will also take a lot of code to implement.
It will take a very high-load of likes on this before I can even ask the devs to even consider this, but yet I bring it in as I would like the views of the community on this."
The Things That Broks Suggested Goes Like This –
1. Games that are finished or at least in early access do allow their devs/collaborators to sign it up for a review.
2. The game will then get queued.
3. Reviewers can set up some preferences about what kind of games they'd like to review and what not, but they don't pick the games themselves, eventually, games will get assigned to them.
4. The reviewer must write a fully detailed review, most of all focussed on how the devs can improve the game itself or how to deal with stuff in future projects.
5. Reviews will then be read by a special ROC or Review Overseeing Committee member and approve the review if it's in accordance with the standards set.
6. Reviews not fitting the minimal standards could be denied with a full reason, the review should not be deleted, as the reviewer may still change it based on the guidelines given by the ROC-member
7. If a reviewer proves to be a true reviewer, we can lighten the burden of the ROC by giving him/her a status not requiring the reviews to be monitored anymore.
8. A reviewer who fails miserably should be able to be banned from reviewing, this review-ban should however not affect the rest of the site (unless the reviews in question justify a site-wide ban).
Members should only be a reviewer if they apply for the job
9. A few rewards for reviewing could be in order. Maybe some extra account experience points or even a few trophies.
10. Complaints about reviews should be possible, however, the ROC should decide if the review is indeed out of line or not.
11. When paid games are being queued for review, the reviewer must be able to get the copy of the game he/she needs to review for free. Most professional reviewers for magazines also get the stuff they review for free, so that is nothing special. The points above are just basic ideas, they might need some major improvements for implementing
Broks added, "Like I said this is a pretty complex feature, the points above are just basic ideas, but I have had experience with a site working with a system similar to what I just described. The big downside back then was backlogging, or people having to wait very long for a review or their work (in the case of that site musicians showcasing music, similar to how GameJolt showcases games).
It's, therefore, I say that this suggestion will require a very high crapload of upvotes before I'll even ask the site devs to even consider this. We will also need a lot of staff to do this. This section can also work counter-productive if not executed well, so it must only be there if we can enough dedicated people to even take up the work this may bring, so even when it gets its high load of upvotes, you should take into consideration that these downsides can out weight the benefits, in the end, leading to it not happening in the end. I MUST be honest about that."
Alternatives of Gamejolt
Steam
Steam is the ultimate online game platform. You can join Steam for free and get games
delivered straight to your desktop with automatic updates and a massive gaming community.
Steam Reviews
Dylan reviews Steam by saying, "Steam is great not only for downloading free PC games but also for stay tuned on the latest news about games and technologies. Without any doubt, one of the greatest websites for gamers. However, its search engine could be way better. I can't believe this awesome website has these poor search system."
Humble Bundle
Humble Bundle is a digital store for PC video games that started selling collections of video games and offering part of the price to charity and the rest to game developers. Now it continues with this sales politics but including a persistent storefront.
Humble Bundle Reviews
1. Kyle says, "Humble Bundle has quickly become my favorite source for new games. I know I can always find a good price for bundles of games. Even when I find one I want I can still get it cheaper than anywhere else with Humble Bundle and the best part is it will come with several other free games."
2. Shirley reviewed the same game as "Humble Bundle was a great way to find games and quickly download them. I especially like that my purchase contributes to a good cause. On top of finding what I need, I get to contribute to the greater good."
Skyrim Games
Skyrim Games is a website where users can download over a hundred of the latest PC games for free. Users may also request games that are currently not available for download on the site.
Skyrim Reviews
Aditya Pareek reviewed the game by saying, "This is among the best website which provides all games. U can download games and all games are 100% working Fifa 18, Battlefield 1, call of duty ww2 all types of games are there."
PC Games Lab
PC Games Lab is a website for downloading the full compressed versions of PC games. It offers all kinds of PC games from adventure RPGs, to racing games, and to arcade games.
PC Games Lab Review
Ataib reviewed the PC Games Lab as "PCGamesLab.com" is one of the best websites to download free PC Games. I like this website so much because they have a huge collection of latest games and they are completely free to download. They also update their sites with new games and also update DLC and new versions of already published old games.PCGamesLab.com provide direct download of free PC games and also torrent downloads as well. Thanks to them ."
Conclusion
The Gamejolt has thus been the very good and renowned server. In case you are using it, do let us know your reviews over the Gamejolt. In case you are not already using it, let me just know which server do you prefer? And why? Let us have some discussion over which is the best server and how Gamejolt could be even more improved. For more such contents, stay reading us.